101 Blender Soap Recipes plus "Soap-Calc" for only $19.99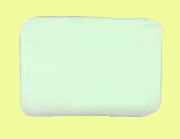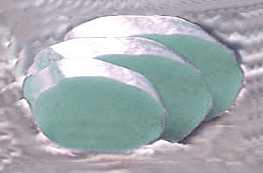 ---
---
Please note that all of these recipes can be used for standard non-blender soapmaking as well and can be easily doubled or tripled using a calculator.

Many people are discovering how fun and easy it is to make soap. One of the easiest and most successful ways to make soap at home is with a blender. Formulas come out smooth and mixes that used to take hours to trace only take minutes.
We have designed a collection of 16 ounce formulas especially suited for blender soapmaking. This collection of over 101 recipes ranges from the very simple to the very exotic. Instructions on making blender soap are included.
When you order you will receive such recipes as Pina Colada Soap, Pacific Sunrise Bar, Lucsious Lavender Body Bar, South Pacific Seaweed Soap, Oat Flour & Honey Soap, Polynesian Mango Body Bar, Carrot Cake Bar, Ginger & Jasimine Supreme, Chocolate Swirl, Momma's Kitchen Soap, Hawaiian Nights, Florida Sunshine & Honey Bar, Bar Harbor Breeze, Strawberry Lather Bar, Calendula Delight, Oriental Silk Soap, Quick Trace Patchouli, Chocolate Covered Cherry Delight, Islander Shampoo Bar, Ontario Ice Bar, and Fresh Peach Delight just to name a few.
When you order this program we will send you our "Soap-Calc" soap formulation spreadsheet at no extra charge. The Soapcalc spreadsheet, the Recipes and instructions all come on one CD. For more information on "Soap-Calc" click here >> Soap-Calc
The cost of this package (all on one CD) is $19.99 plus $2.00 shipping and handling. To order send a check or money order to:
Cole Farms, Inc.
1610 Guam Lane
Gulf Breeze, Fl 32561
or
To order with a credit card online click below
Your order will be shipped to you immediately.