Instructions for Sewing Reflexite GP440 Garment Trim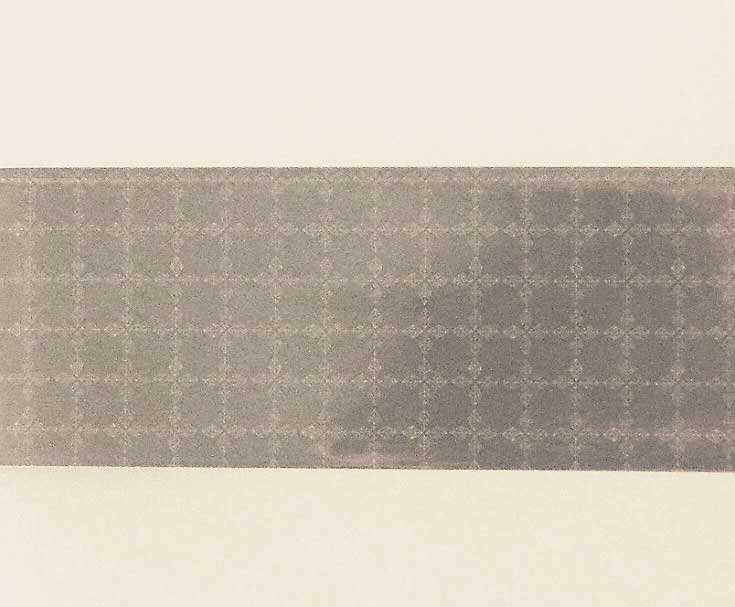 Reflexite Brilliance Series GP440 Garment trim is a single layer construction. The trim can be stitched in any area of the surface. It is recommended that they are sewn at a minimum of 1/8 inch from the edge and that the number of stitches not exceed 8 per inch.

The following guidelines can be helpful in reducing drag when sewing Reflexite Brilliance Series Garment Trims.
Teflon coated presser foot.
Roller presser foot.
Walking presser foot.
Minimize the pressure when using a standard presser foot.
Double needle sewing machine with puller.
Use of a silicon spray or coated cloth to help lubricate the surface of the trim.

Note that some spray lubricants may contain oils/solvents that can lead to fabric dye migration and/or bleeding into reflective trims. - The lubricant should be tested on the trim and background material prior to use. Apply a small amount of lubricant onto the surface of the reflective trim, then cover the trim with a swatch of the background material and leave for 24 hours. Remove the swatch and inspect the trim for staining and dye migration.

When using lubricants always wipe away the excess after application.
---
Click Here for more information on Reflexite GP440 Garment Trim including how to order it
Click Here to see all our Reflective Trims and Tapes on EBAY
---
If you have any questions about which tape is right for your application or need samples feel free to email me at colediscount@yahoo.com

Debbie Cole - Owner
606-393-5006

---